Summer Music in the Secret Garden 2014
Our Summer Music nights are a great time to hear talented singer/songwriters from around the West Coast while enjoying authentic German BBQ, beverages, and the company of locals and travelers alike! We welcome you to bring your loved ones and friends over for the fun!
2014 Schedule
Every Tuesday Night from June 17 to August 26, 2014 at 6:30pm – 9:30pm.
Sign up for open mic spots at the events.
June 2014
June 17 – Beth Wood
Beth Wood is modern-day troubadour and believer in the power of song. Beth grew up in Lubbock, Texas, and she now lives in beautiful Eugene, Oregon among the tall trees with her husband Marty. Beth fell in love with music at an early age and envisioned becoming a classical pianist. Her twelve-year-old, over-achieving self never could have imagined that she would evolve into a singer, songwriter, multi-instrumentalist, poet, vocal coach, and professional traveling songbird. With a stunningly expressive voice, poetic lyrics, and a unique, strong guitar style, Beth has been winning over audiences from coast to coast for seventeen years. Known for her exceptional musicianship, crafty songwriting, and warm stage presence, Beth describes her music as soulful, organic, free-range, barefoot music — an invitation to joy. Beth has won many awards, including the Kerrville New Folk award, and has released 9 CDs, her latest of which is called "Sometimes Love"."
June 24 – Andy Goncalves
Andrew Goncalves is a Portland based singer/songwriter who puts all of himself into his music….every strum, drumbeat, and belted out melody that he sings.  His guitar playing is clean and diverse, varying from fingerstyle to percussive with some flamenco overtones.  His music and lyrics are infused with his time out on the "road of life" and the timeless search for home. Andrew recorded his first album with the band "Boa Saida" back in 2010 and is currently completing his long awaited first solo album which should be out in the early fall of this year".
June 24 – Sue Zalokar
Sue Zalokar is a writer and musician living in Portland, Oregon.  An Ohio native, Sue followed a passionate wanderlust and landed in the Pacific Northwest.  She lived for many years in the Hoh River Valley, working a small family market garden and responsibly managing twelve acres of alder and evergreen forest.  Sue also spent ten years working with the Quileute and Hoh River Nations.  Today, she works and volunteers for Street Books and Street Roots.  The former, a mobile, pedal-powered library for people living outdoors, the later, Portland's grass root, nonprofit newspaper, provides income opportunities for people experiencing homelessness.  The matter which holds her together is music.  With a love of writing and lust for music she has immersed herself in the vibrant Pacific Northwest art and music scene.
July 2014
July 1 – Kelly Bosworth
Kelly Bosworth recently left the world of nonprofit social services to pursue a different social service: folk music. Raised on family jam sessions and classical music, Kelly believes in the power of music to bring us together, to heal us when we're in pain, and to mark our times of joy. Kelly's songwriting is evocative of the rainy, evergreen woods of her Oregon home, weaving sorrow and hope into something beautiful and whole. Her songwriting draws on traditional American folk, but her clear, warm vocals and thoughtful lyrics are all her own. She is steeped in the rich musical traditions of the Western classical canon from years of classical piano lessons and liturgical singing and she brings that sensibility to her heartfelt singer-songwriter folk style.
 July 1 – Anna Hoone
Anna Hoone is a songwriter from Portland, Oregon.  Her songs brim with insight and deep universal truths; the inevitable result of growing up in hardship and struggle.  AP Carter wrote, "There's a dark and a troubled side of life…"  Anna's music recognizes that troubled side, knowing full well such recognition is the first step in transcending it. Delivered by her lilting voice, these haunting tunes will seep into your soul and take root.  Anna music is made even richer by the incomparable mandolin accompaniment of Sam Vogt.
July 8 – Sky in the Road

You could say it was love at first note.  When Sky in the Road founding members Daniel Rhiger and Rahmana Wiest, both singers and musicians since childhood, met they were providing back-up vocals and instrumentation for another local singer/songwriter. It quickly became apparent that there was magic in this "harmonic convergence" and Dan and Rah, as they are known by their friends, soon became musical partners and eventually life partners. Sky in the Road creates music with an organic feel that reflects their unique native Oregonian perspective. They describe their music as folk-based winding its way through Americana, country, Celtic, world folk, gypsy jazz, new age, rock, reggae and more. Known for their tight, soaring vocal harmonies they fill out their sound with a variety of instrumentation including 6 and 12 string guitar, Irish bouzouki, banjo and East Indian harmonium. Sky in the Road has released several CDs including, "Time Travels", "Celtic Gypsy", "Where Everything is Music" and their 1996 debut, "Sky in the Road". Their recordings have received airplay in major markets such as Boston, San Francisco and Portland and on numerous college radio stations nationwide.
July 15 – Dan Weber
Award Winning songwriter Dan Weber has been described as "The classic mid-life overnight sensation." A gifted storyteller and inspired performer, in 2013 Weber won 3rd place in the prestigious Woody Guthrie Songwriting Competition and the Silver Award in the Mid-Atlantic Song Contest. Previously he was a 2012 finalist in the legendary Kerrville 'New Folk' competition as well as the 2010 Dave Carter Memorial Songwriting Contest along with several other national and regional honors.
An ex-Park Ranger, Weber follows the long tradition of songwriting legends, entertaining audiences with energetic performances and telling hilarious, true stories from the many roads he's traveled.  Songs from his debut CD 'Ash and Bone' received accolades from American Songwriter Magazine, the Great American Songwriting Contest, and the UK's Maverick Magazine said: "4 Stars: Has you hanging on to every word. That's the touch of a true master craftsman songwriter, quite indispensable."  The Victory Review magazine writes "Weber's writing is as strong as any in the Contemporary Folk community. 'Goodbye to Dad' is one of the best original tunes that I have heard in a long time." There's also been recognition from DJ's "'Hank and Jesus' is easily the best folk song I heard last year. It has a timeless and authentic 'Me and Bobby McGee' feel to it" and legendary folk troubadour Ramblin' Jack Elliott said "I love Dan's songs and he tells really good stories"
In 2014 Weber begins a new chapter: A full-length follow up CD with favorites like 'Oh Woody', 'What I'm Lookin', and 'Crazy ALL Day'—a country-tinged anthem that is poised to be a breakout hit. The songs are heartbreaking, funny, rich in imagery, and full of life's hopes and ironies. With them Dan Weber brings an authentic voice to Timeless Stories.
July 22 – Anne Weiss
Anne Weiss studied
classical piano, joined a street gang, became a mountaineer, developed a guitar obsession, worked as a political organizer, learned to salsa dance, and became addicted to delta blues; and yes, you will hear it all in her music. Combining contemporary folk, blues, acoustic funk, gospel music, and smatterings of classical phrasing and Latin rhythms, Anne is known for her enormous bluesy voice, great guitar chops, and striking stage presence.
July 29 – ZZ Song Campers & Matt Meighan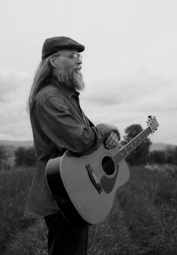 Matt Meighan mixes his originals with songs by fellow songwriters as well as older songs from the folk and blues traditions. Drawing on his years as an activist, journalist, parent and poet, Matt writes tradition-steeped, thought-provoking songs that are at turns personal, political, poignant and funny, infused with a philosophical bent and an audible love of language. Matt co-leads the Zigzag Mountain Songwriting Camp with Chris Kokesh on Mount Hood, Oregon from July 17-20 & July 23-27, 2014. Participants from the camp will be featured with Matt as the host.
August 2014
August 5 – Avery Hill

Avery Hill sang with her mom before she talked, and learned what harmony was listening to the Beach Boys on summer car trips with her dad. It comes as no surprise, then, that these kind of fundamental relationships of our lives lie at the core of Avery's songwriting. Her songs explore the intricacies of relationships formed, challenged, and redeemed.
August 12 – Gaucho
Gaucho, a gypsy jazz sextet, was formed in 2002. The lineup consists of Dave Ricketts & Michael Groh on guitars, Ari Munkres on standup bass, Rob Reich on accordion, Ralph Carney on horns, and Beth Goodfellow on drums & percussion. On occasion, guest artists bring their own spice to the mix. While Gaucho bases much of their repertoire in the music of Django Reinhart and the gypsy jazz of 1930's Europe, they also find inspiration in the rhythmic drive and collective improvisation of New Orleans swing music and the "gut bucket" sound. Gaucho is a first-rate ensemble, playing the music we love with boundless energy, passion, and humor.
August 19 – The Winterlings
Wolff and Amanda
, The Winterlings, met one night at a party where a Buddhist ritual had just taken place in a backyard fire pit. The ritual consisted of writing, on small slips of paper, wishes that would burn in the flames so their smoke might lift them into the wind and make them real. Wolff burned his wish and Amanda arrived an hour later. She was the muse and the music he had been waiting for, and his life as an artist re-awakened her desire for a creative life. Wolff and Amanda sold their cars on Ebay, bought a banged-up van from a motorcycle shop, and drove to Oregon where they knew no one. They rented a small apartment next to a large forest and wrote the songs for their first album: On The Night You Were Born. This album, released under the name of The Orphan Trains, supported a second trip to Oregon where Amanda and Wolff slipped into a blue cocoon, wrote their new album, THE ANIMAL GROOM, and became The Winterlings. While touring to support THE ANIMAL GROOM (which hit #6 on the Roots Music Report Folk Chart). The Winterlings have played the CMJ Music Festival in Manhattan, the Northwest Folklife Festival in Seattle and have played sold-out shows at PSALM SALON and Appel Farm. Featuring both male and female vocals, guitar, ukulele, violin, banjitar, and more, The Winterlings build bonfires of sound to dance and dream beside.
August 26 – Brad Leftwich & Linda Higginbotham

Brad Leftwich has long been the gold standard for traditional old-time fiddling, and he is a highly regarded banjo player and singer as well. He grew up in Oklahoma in a family with at least three generations of old-time musicians, and learned directly from such legendary masters as Tommy Jarrell, Melvin Wine, Violet Hensley, and the Hammonds family. In his nearly 40 years as a performer, he has released 12 feature recordings to stellar reviews, appeared on dozens of anthologies, and created teaching materials that define the genre. He has entertained at the White House, backed up Doc Watson on stage, and counts the late Buck Owens and John Hartford among his admirers. Linda Higginbotham is from a family of musicians and colorful characters with deep roots in the pioneer heritage of Indiana, Kentucky, and Arkansas. She learned to play guitar from her father, a Tin Pan Alley songwriter, and was introduced to old-time music as a teenager in New York. She moved to Bloomington, Indiana in the early 1970s where she helped start an active community based on old-time music and dance. She began playing clawhammer banjo and banjo ukulele after meeting Brad and she is widely known for her part in popularizing the banjo uke in old-time music. Together they spent many hours visiting and learning from older musicians in the Appalachians and Ozarks. The pair collaborated throughout the 1980s as Leftwich & Higginbotham, and in the 1990s with the Humdingers. They now play together as a duo and, along with Sam Bartlett and Abby Ladin, as the Hogwire Stringband.
Our 2014 season is fully booked. To apply for a featured artist performance in 2015, please contact our music committee.
Scheduled featured artists from other years