Monday, December 15, 2014
On the night of Monday, December 8th, NW 21st avenue became a veritable little Hollywood as the stars of the movie 'Wild' arrived for its premiere at Cinema 21. Cinema 21 is usually a sleepy little independently owned theater between Hoyt and Irving streets. On any other day you'd almost forget the theater is there, being sandwiched between all the bars and late night eateries that usually take you to NW 21st.
On this night a great crowd gathered near the now defunct Gypsy's as the stars of the movie arrived: author and women of the moment Cheryl Strayed, film maker Brian Lindstrom, stars Laura Dern and Reese Witherspoon, and even mayor Charlie Hales made an appearance.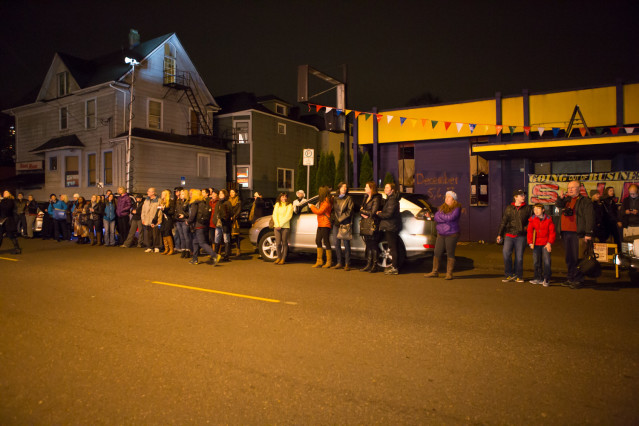 The question that everyone in the crowd wanted to know is "how did those guys get tickets?!" Well, Portland Monthly Mag shared that the movie's attendees were cast and crew, friends and relatives of Strayed, or part of the company that installed Cinema 21's new seats. Lucky ducks!
The rest of us can now catch 'Wild' at Cinema 21 until January 8th.
*Event photography by Arthur Hitchcock for Portland Monthly Mag